While we were sleeping, Los Angeles was getting ready for the presentation of the Oscars of music, the Grammys. Of course, everything was taken out of the closet to appear on stage as beautiful and slick as possible. Not Beyoncé or Pharrel Williams, but newcomer Sam Smith was the big winner of the Grammy's last night. The Dutch DJ Tiesto received an award for a remix. And Madonna wore a sexy matador costume.
Would it be self-assertion? Or simply adolescent behavior? Kanye West was in any case not delighted to hear that Beck won the Grammy for best album.
You first see the sheer panic in the eyes of Beck Hansen. For a moment, he must have remembered that moment in 2009: then Kanye West jumped on stage at the MTV Video Music Awards to announce that Beyonce should have won instead of Taylor Swift.
Tonight West restrained himself and pretended he wanted to take the floor. After the show, he explained his action: "Beck needs to respect and artistry he shouldhave've given his award to Beyoncé."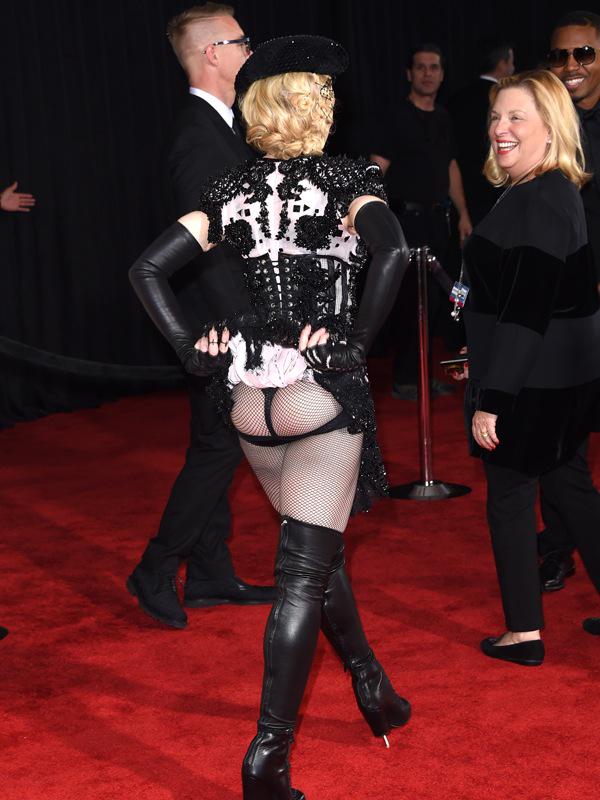 Oh yeah, Madonna found it necessary to show her butt. Why not.
Dj Tieso, Tijs Verwest, as he was born, won the Grammy for Best Remix Recording for his version of John Legends Hit All Of Me: Tiësto's Birthday Treatment Mix.
Even US President Barack Obama made themselves heard during the Grammys. Through a video Obama called attention to domestic violence.